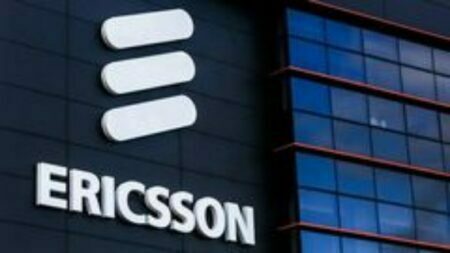 2023 Ericsson Nigeria Graduate Program
Are you a Nigerian student looking to experience the innovative and cutting-edge technology of Ericsson Nigeria? Then the Ericsson Nigeria Graduate Program for 2023 is the perfect opportunity for you! This program is open to all Nigerian students who are eager to learn and grow in the field of technology.
The funded program is designed for recent Bachelors degree holders, offering a 12-month (or more) graduate program. You'll be part of an open, high-performance culture that encourages idea generation and thought exploration, while working in an international environment with colleagues from all over the world. You'll receive continuous training on the job, in classrooms and via e-learning, with a mentor and buddy program to help you along the way. You'll have the opportunity to work for the Global leader in the Telecommunications industry, with on-the-job training and mentorship programs provided by senior specialists in the industry. With this program, you will gain invaluable experience and knowledge that will help you excel in your career. So don't miss out on this amazing opportunity and apply now!
SEE ALSO: 2023 Harvard South Africa Fellowship Program for South Africans
Ericsson has been present in Nigeria since the late 1980s, when it began providing telecommunications services to the Nigerian government. Since then, the company has grown to become a major player in the Nigerian telecommunications market, providing a wide range of products and services to both public and private sector customers. Ericsson has also been involved in a number of projects to improve the country's telecommunications infrastructure, including the installation of a nationwide GSM network in 2002. In recent years, Ericsson has been involved in the development of the country's 4G and 5G networks, as well as the deployment of a nationwide fiber-optic network. Ericsson is also a major provider of mobile money services in Nigeria, and is involved in a number of initiatives to improve access to digital services in the country.
Job Summary:
Job Sponsor(s): Ericsson
Number of Slot : Several
Study Level: Bachelors degree
Nationality: Nigerians
Requirements and eligibility criteria 2023 Ericsson Nigeria Graduate Program:
In order to be eligible for 2023 Ericsson Nigeria Graduate Program, applicants must meet the following requirements:
Possess bachelors degree in Computer Science, Software/Computer Engineering, IT or Information Systems,
Networks Engineering/Communications degrees
Candidate should not have more than 1-year work experience
Candidates should have completed their National Service (NYSC) program
Have Knowledge, Skills and Competencies in Related Area like:
Basic Network level competence
Database Understanding
Basic understanding of programming and scripting language
Broad Technical Acumen
Entrepreneurial & commercial thinking
Problem Solving Ability
Creative Thinking
Good planning and organizing skills
Teamwork & collaboration skills
Presentation skills (oral and written)
Proficiency in Microsoft Office
Good Communication skills
SEE ALSO: 2023 University of Nottingham International Postgraduate Students Scholarships
Application Procedure for 2023 Ericsson Nigeria Graduate Program (How to apply);
For interested applicant who wants to apply for 2023 Ericsson Nigeria Graduate Program are to complete an online application by the application deadline.
Application Deadline: Not Specific
For more information visit the official website