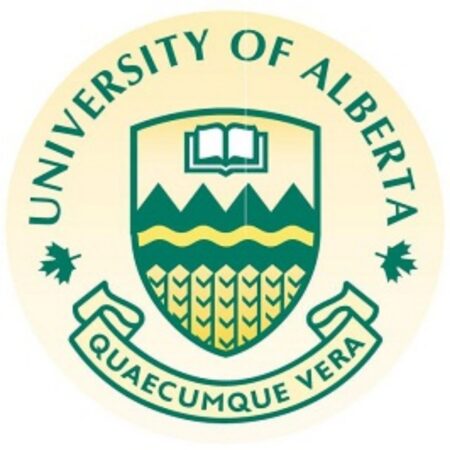 Government of Canada International Scholarships 2024 at the University of Alberta
Canada's Government provides multiple scholarship programs for international candidates interested in short-term study, research, or professional development opportunities in Canada for the 2024/25 academic year.
At the University of Alberta, the Canadian Government Scholarships offer various scholarship awards based on your study level and how long you'll be studying. These undergraduate and Postgraduate scholarships encompass programs like the Emerging Leaders in the Americas Program, Canada-ASEAN Scholarships, Educational Exchanges for Development (SEED), and Study in Canada Scholarships. This
The University of Alberta, founded in 1908, is a prominent institution in Edmonton, Canada. It began in Strathcona and later moved to its current picturesque location along the North Saskatchewan River Valley. Throughout its history, it has seen growth, played a role in World War II, and transformed into a leading research university. Today, the University of Alberta is known for its exceptional research contributions and diverse student body, making it a vital part of Canada's academic and cultural landscape.
SEE ALSO: Québec Merit Scholarship for Foreign Students 2024 at Québec University in Canada
Scholarship Summary:
Scholarship Sponsor(s): Government of Canada
Host Institution(s): University of Alberta, Canada
Scholarship Worth: Varies
Number of Awards: Several
Study Level: Undergraduate and Postgraduate
Nationality: International Students
Requirements and eligibility criteria for Government of Canada International Scholarships 2024 at the University of Alberta:
For Undergraduate Applicants:
Provide a written institutional collaboration and student exchange agreement or a
Letter of Invitation from a University of Alberta professor who will supervise your research.
Be enrolled full-time in your proposed degree program when applying.
For Graduate Applicants:
While it's desirable, an inter-institutional agreement is not mandatory.
Ensure you are enrolled full-time in your proposed degree program at the time of application.
General Requirements for All Applicants:
Proficiency in the language of instruction (English or French) at the Canadian institution before arriving in Canada, as the scholarship does not cover language training.
SEE ALSO: Clarendon Fund Scholarship 2024 at University of Oxford
Application Procedure for Government of Canada International Scholarships 2024 at the University of Alberta (How to apply);
If you're interested in the Government of Canada Scholarships for 2024/25 at the University of Alberta, here's what you need to do:
Make sure you meet the scholarship eligibility criteria.
Start looking for a professor or supervisor at the University of Alberta who could mentor you during your research. Email them the following information:
Your full name and contact details
Your home university and country
Whether you are currently an undergraduate or graduate student
The year of your degree program
The name of the scholarship program you're applying for
The duration of your research (e.g., 4, 5-6, or 8 months)
Your preferred start date (no later than February 1 each year)
Attach documents like your CV, academic transcripts, and cover letter.
Provide a link to information about potential host supervisors.
Once you've found a potential host supervisor, collaborate with your home institution and the UAlberta host supervisor to gather the necessary supporting documents.
Complete the Electronic Application Form and submit all the required documents.
Application Deadline: Not specified
For more information visit the official website