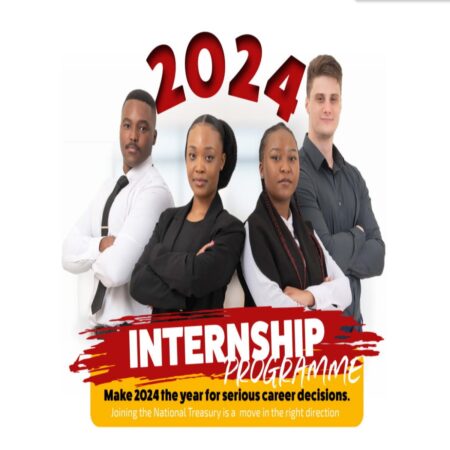 National Treasury Graduate Internship in South Africa 2024
The South African National Treasury Department invites eligible graduates to join its Graduate Internship and E-Recruitment Program for 2024. This program spans 36 months and is available to South African graduates as well as individuals from other countries with the necessary work permit for South Africa. Don't miss out on this opportunity!
Our 36-month internship program in South Africa provides graduates with a chance to boost their skills and acquire valuable work experience that complements their qualifications. This experience sets them up to be highly attractive candidates for future employment opportunities.
SEE ALSO: Telkom Internship and Leadership Program 2024
Internship Summary:
Internship Sponsor(s): National Treasury, South Africa
Internship Location: South Africa
Internship Duration: 36 months (3 years)
Number of Awards: Several
Study Level: Degree/Diploma
Nationality: All Nationalities
Requirements and eligibility criteria for National Treasury Graduate Internship in South Africa 2024:
Graduates from an accredited tertiary institution.
Holders of a minimum 3-year diploma, degree, or postgraduate qualification in the following fields are eligible to apply:
Accounting
Business Science
Finance
Business Administration
Computer Science
Cost & Management Accounting
Development Economics
Development Finance
Econometrics
Economics
Financial Accounting
Financial Management
Internal Audit
Informatics
Information Systems
Information Technology
International Law
International Relations
Investment Management
Law (LLB)
Logistics
Mathematics
Public Administration
Public Finance
Public Policy
Public Management
Risk Management
Statistics
Supply Chain Management
SEE ALSO: 2023 Fung Global Fellows Program at Princeton University
Application Procedure for National Treasury Graduate Internship in South Africa 2024 (How to apply);
To apply for the South African National Treasury Graduate Internship Programme, please use the online application process. Follow the provided link to choose the positions that suit you and submit your application through the online portal.
Application Deadline: October 09, 2023
For more information visit the official website