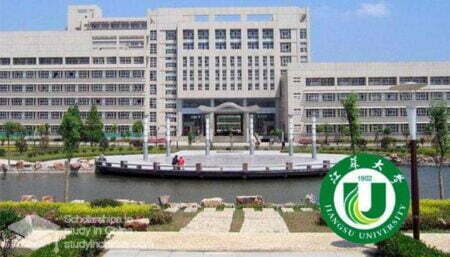 OEC International Scholarships 2022 at Jiangsu University in China
The Jiangsu University in China is providing the opportunity of a lifetime to suitably qualified international students who wish to study an undergraduate degree programme at the institution to submit application for the OEC International Scholarships 2022 which is worth about 3,000 CNY.
The OEC International Scholarships is an annual award to encourage international students with good academic performance and to award their efforts with the various Undergraduate scholarships made available every year in China. The selected candidates will be offered these rewards as follows:
First Prize: 3 000 CNY
Second Prize: 1 000 CNY
Third Prize: 500 CNY
The Jiangsu University is a highly ranked and prestigious research university located in Zhenjiang, Jiangsu Province in China. The university was established in 1902 as a part of Sanjiang Normal University through the combination of Jiangsu University of Science and Technology, Zhenjiang Medical College and Zhenjiang Teachers' College, under the permission of the Chinese Ministry of Education in August, 2001. Ever since then, the institution has been committed to providing millions of international students with various scholarships needed to fund their education in the country and as such regarded as one of the best universities in China with the highest number of admitted students every year.
SEE ALSO: International Academic Excellence Scholarships 2022 at Chonnam National University in South Korea
SCHOLARSHIP SUMMARY:
Scholarship Sponsor(s): OEC International Scholarships
Host Institution(s): Jiangsu University in China
Scholarship Worth: 3,000 CNY
Number of Awards: Not Mentioned
Study level: Undergraduate
Nationality: International students
Eligibility for the OEC International Scholarships 2022 at Jiangsu University in China:
Applicants must be an international students ranking in 13%-17% of the class rank.
Applicants must have relevant qualifications needed for their chosen field of study.
Applicants must have an HSK-4 certificate for Chinese-Medium programs.
Applicants must provide proof of English language proficiency.
Applicants must have a very good academic records with outstanding results.
SEE ALSO: E D Davies Scholarships 2022 at Fitzwilliam College UK
Method of Application for the OEC International Scholarships 2022 at Jiangsu University in China:
Interested applicants can get access to the application procedures and rules through Jiangsu University Manual for International Students on Page 69-81.
Application Deadline: Applications are ongoing. However, applicants must make sure to meet the course-specific application deadlines.