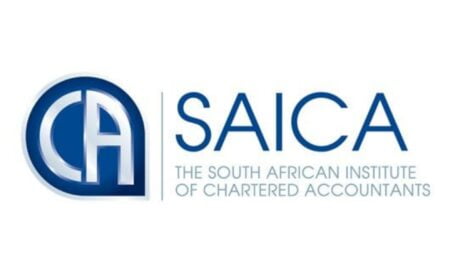 Sanlam CA Training Programme for 2023 Young Graduates
We are inviting highly motivated and exceptional young graduates to apply for the Sanlam CA Training Programme 2023. This program is designed to provide participants with the essential technical and professional skills needed to excel in the value-creation process. We aim to develop a talented group of outstanding Chartered Accountants who can contribute to strengthening our leadership capabilities.
At Sanlam, we offer competitive salaries that align with market standards and provide substantial additional benefits. Upon completing the CA Training Programme 2023, you have a strong chance of receiving a permanent employment offer. Throughout the three-year duration of the program, you will have the opportunity to rotate through different departments within the Group Office and various clusters within the Sanlam Group. This strategic approach ensures that you gain valuable exposure and experience, meeting the competencies set by SAICA (South African Institute of Chartered Accountants).
We prioritize quality over quantity, meaning you will be among a select group of trainees. We offer flexibility with a hybrid work policy, and we provide tailored development and upskilling opportunities for our CA Trainees. You will have direct interaction with senior executives, exposure to different parts of the Group, and networking opportunities with graduates and young professionals across Sanlam.
To support your overall well-being, we offer access to our in-house Employee Assistance Programme, as well as in-house and external coaching for your growth and development. Additionally, you will be assigned an experienced CA as a mentor throughout the program. Your health and well-being are our utmost priority.
SEE ALSO: Keystone Bank Career Opportunities for Young Graduates 2023
Internships Summary:
Internships Sponsor(s): Sanlam CA, South Africa
Internships Type: CA Training Programme
Internships Location: South Africa
Number of Awards: Several
Study Level: Graduates
Nationality: All nationalities
Requirements and eligibility criteria for Sanlam CA Training Programme for 2023 Young Graduates:
Graduates
Certificate in the Theory of Accounting (CTA)
Eligible to write the ITC board exam before the training program begins
No previous permanent work experience or less than 1 year of formal working experience
An academic performance record average of at least 60%
Active leadership involvement in community, university, or sports activities
SEE ALSO: Mauritius Africa Scholarship Scheme 2023 for Study in Mauritius
Application Procedure for Sanlam CA Training Programme for 2023 Young Graduates (How to apply);
Interested applicant who wants to apply for Sanlam CA Training Programme for 2023 Young Graduates, please make sure to submit your application online. If you are interested in positions that require more experience, please visit our website for additional information.
Application Deadline: Ongoing
For more information visit the official website