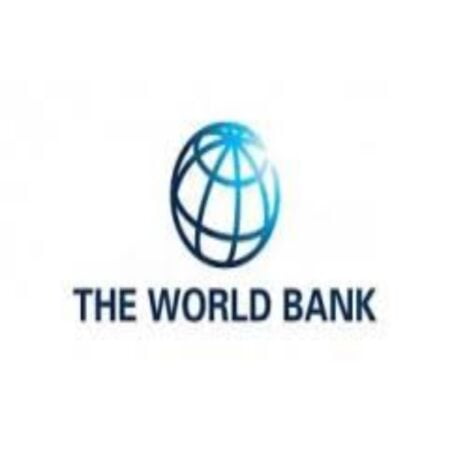 The World Bank Information and Technology Internships 2023
Qualified candidates enrolled in graduate degree programs focused on STEM or technology are invited to apply for the Information and Technology Solutions 2023 Internship Program (ITSIP).
The World Bank Internship program seeks to foster fresh perspectives and cultivate a pool of talented individuals within the World Bank Group. It provides a valuable opportunity for highly motivated individuals to acquaint themselves with the mission and operations of the World Bank Group.
SEE ALSO: Mo Ibrahim Foundation Postgraduate Scholarship 2023
Internships Summary:
Internships Sponsor(s): The World Bank Group
Internship Location: Washington, D.C.
Internships Duration: 3 Months
Number of Awards: Not specified
Study Level: Young Graduates
Nationality: All Nationalities
Requirements and eligibility criteria for The World Bank Information and Technology Internships 2023:
Enrolled in a master's degree program in Information Technology or a related field.
Belonging to an underrepresented community as a female student.
Exhibiting exceptional academic and research capabilities.
Demonstrating proficient problem-solving skills.
Displaying strong collaborative abilities within diverse and global teams.
Proficient in project management, specifically in the context of technology projects.
Specializing in areas such as Computer Science, Cybersecurity, Data Science, Software Engineering, or Artificial Intelligence.
Expertise in Database Management, Software and Application Development, Robotics, UX/Design, or other related fields.
Passionate about advancing technology and its applications.
Committed to promoting diversity and inclusivity in the field of technology.
SEE ALSO: Sydney Scholars Awards 2023 at University of Sydney in Australia
Application Procedure for The World Bank Information and Technology Internships 2023 (How to apply);
Interested applicant who wants to apply for The World Bank Information and Technology Internships 2023, are required to complete an online application before the specified application deadline. During the application process, applicants will be requested to upload the following documents:
Curriculum Vitae (CV): A comprehensive document outlining your educational background, work experience, skills, achievements, and any other relevant information. Ensure your CV is up-to-date and highlights your academic and research abilities.
Statement of Interest: A written statement explaining your motivation for applying to the internship program. Describe your specific interest in information and technology, your career goals, and how an internship with the World Bank aligns with your aspirations. Emphasize your strong problem-solving, collaboration, and project management skills within diverse and global teams.
Proof of enrollment in a graduate degree program: Provide documentation verifying your current enrollment in a master's degree program related to Information Technology or a relevant field. This could include an official enrollment letter, transcript, or any other valid proof issued by your university or institution.
Make sure to submit these documents in the specified format and adhere to the application deadline for full consideration.
Application Deadline: June 30, 2023
For more information visit the official website