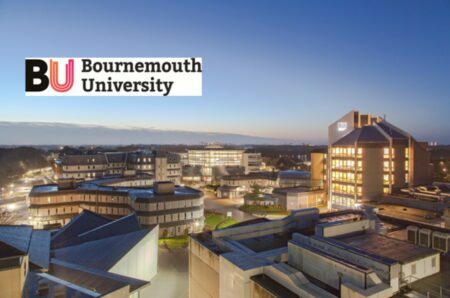 UK GREAT Scholarships at Bournemouth University
Exciting news for postgraduate students seeking to study in the United Kingdom! Bournemouth University, in collaboration with the prestigious British Council, is delighted to offer the UK GREAT Scholarships 2023. This is a fantastic opportunity for eligible candidates to pursue their academic dreams at one of the UK's most renowned institutions. By applying for the Bournemouth University-GREAT Scholarships 2023, you can take a step closer to unlocking your full potential and achieving your career aspirations. Don't miss out on this incredible chance to study in a dynamic and diverse academic environment. Apply today and take the first step toward a bright future!
In collaboration with 41 prestigious UK universities, the British Council has introduced a program aimed at providing postgraduate students from eligible countries with unparalleled access to top-notch higher education opportunities in the United Kingdom. This initiative seeks to empower eligible students by offering them a chance to study at some of the most reputable institutions in the UK. With this program, students can broaden their horizons and expand their knowledge while studying in a diverse academic environment. This exciting opportunity is a testament to the UK's commitment to providing a world-class education to students from around the globe.
Bournemouth University was founded in 1992 as a public university in Bournemouth, Dorset, England. It was originally known as Bournemouth Polytechnic and gained university status in 1992. The university has since expanded to offer a wide range of undergraduate and postgraduate courses in various fields and is renowned for its media, communication, and business programs.
SEE ALSO: 2023 International Masters Scholarship in Conservation Biology at University of Queensland
Scholarship Summary:
Scholarship Sponsor(s): Bournemouth University and British Council
Host Institution(s): Bournemouth University, UK
Scholarship Worth: £10,000
Number of Awards: 4
Study Level: Postgraduate
Nationality: International
Requirements and eligibility criteria for UK GREAT Scholarships at Bournemouth University:
Must enroll in full-time taught courses starting in September 2023. Scholarship cannot be deferred.
Be residents and passport holders of Ghana and Egypt.
Must have achieved a minimum of a UK upper second-class Honours (2:1) degree (or overseas equivalent) that is relevant to the postgraduate study.
Must demonstrate excellent leadership abilities.
Demonstrate proficiency in spoken and written English
SEE ALSO: Glenmore Medical Scholarship 2023 at University of Edinburgh
Application Procedure for UK GREAT Scholarships at Bournemouth University (How to apply);
An interested applicant who wants to apply for UK GREAT Scholarships at Bournemouth University is to apply for the scholarship online before the deadline.
Applicants will be required to include an excellent personal profile as part of his/her personal statement.
Application Deadline: 30th April 2023.
For more information visit the official website