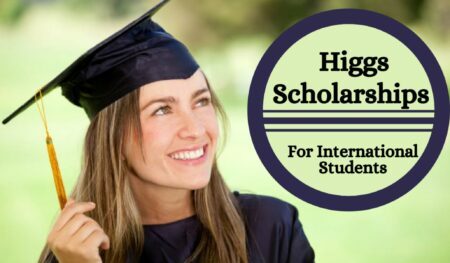 Higgs Masters Scholarships 2023 at University of Edinburgh in UK
The School of Physics and Astronomy at the University of Edinburgh is pleased to announce the availability of twelve scholarships for the 2023-2024 academic session. These scholarships are open to applicants who have applied to study full-time in one of the following programs: MSc Astrobiology and Planetary Sciences, MSc Mathematical Physics, MSc Particle, and Nuclear Physics, or MSc Theoretical Physics.
The Higgs Scholarship, valued at £10,000, will be awarded to successful candidates in their pursuit of a Masters's degree program at the University of Edinburgh. This scholarship is a testament to the institution's commitment to supporting academic excellence and ensuring that talented students have access to a world-class education. The University believes that education is a transformative tool that can change lives and impact society positively. Therefore, they are proud to offer these scholarships to deserving students who share our passion for science and innovation. Interested applicants are encouraged to apply for the scholarship by submitting their application for the respective MSc programs before the application deadline. The selection process for the scholarship will be based on academic merit, and the winners will be notified via email.
The University of Edinburgh is a public research university in Edinburgh, Scotland. Granted a royal charter by King James VI in 1582 and officially opened in 1583, it is one of Scotland's four ancient universities and the sixth-oldest university in continuous operation in the English-speaking world. The university played an important role in Edinburgh becoming a chief intellectual center during the Scottish Enlightenment and contributed to the city being nicknamed the "Athens of the North". The university receives over 60,000 undergraduate applications per year, making it the second-most popular university in the UK by volume of applications.
SEE ALSO: Knight-Hennessy Scholars Fellowships 2023 at Stanford University
Scholarship Summary:
Scholarship Sponsor(s): Higgs Masters Scholarships
Host Institution(s): The University of Edinburgh, UK
Scholarship Worth: £10,000
Number of Awards: 12
Study Level: Masters
Nationality: International Students
Requirements and eligibility criteria for Higgs Masters Scholarships 2023 at the University of Edinburgh in UK:
Applicants must be accepted in the applied full-time MSc. program at Edinburgh.
Applicants are required to hold any relevant BSc. The degree to be admitted in a master in science program at Edinburgh.
Applicants are required to attain minimum scores in the following English language proficiency tests:
IELTS Academic – 6.5 with at least 6.0 in each component.
TOEFL-iBT – 92 with at least 20 in each section.
CAE and CPE – 176 with at least 169 in each paper.
Trinity ISE ISE II with distinctions in all four components.
SEE ALSO: Generation Google EMEA Scholarship 2023 for Women in Computer Science
Application Procedure for Higgs Masters Scholarships 2023 at University of Edinburgh in UK (How to apply);
An interested applicant who wants to apply for Higgs Masters Scholarships 2023 at University of Edinburgh in UK, should register for the online scholarship application form which is located in EUCLID and can be accessed via MyEd our web-based information portal.
When logging in to MyEd, you will need your University User Name and password. If you require assistance, please go here.
Application Deadline: 1st June 2023 11:59 pm BST.
For more information visit the official website