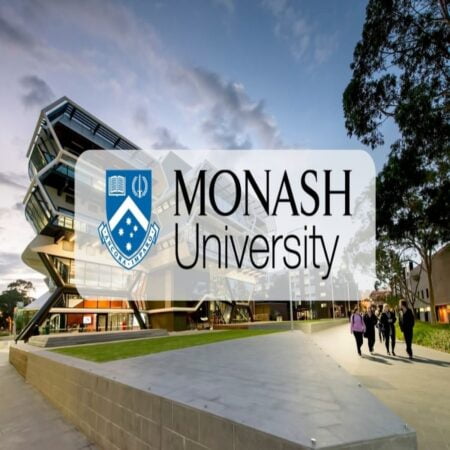 International Merit Scholarships 2023 at Monash University
Monash University is welcoming applications from international students of all nationalities for the 2024 International Merit Scholarships. Successful applicants will receive $10,000 annually throughout their degree program at Monash University in Australia.
The Sir John Monash Scholarship for Excellence is given based on academic merit. To keep the scholarship, students must maintain a high academic performance with a distinction average (70% or higher) every semester. This program is designed for Undergraduate and postgraduate students.
Monash University, established in 1958, emerged as a pioneering institution in Australia, named after Sir John Monash. Founded with a vision of innovation and accessibility, it expanded across multiple campuses in Victoria, notably the Clayton campus. Renowned for its research prowess and academic excellence, Monash fosters global collaborations, promotes diversity, and remains committed to societal impact. The university thrives on its progressive approach, adapting to educational changes while upholding a legacy of excellence and innovation.
SEE ALSO: Global University Award 2024 at UNSW in Australia
Scholarship Summary:
Scholarship Sponsor(s): Monash University, Australia
Host Institution(s): Monash University, Australia
Scholarship Worth: $50,000
Number of Awards: 31 per year
Study Level: Undergraduate and Postgraduate
Nationality: International students
Requirements and eligibility criteria for International Merit Scholarships 2023 at Monash University:
Plan to enroll full-time in an undergraduate or postgraduate (coursework) degree at a Monash campus in Australia.
For new students, ensure you have received an offer from Monash.
For current students:
a. Complete a minimum of two semesters in Australia, except for those enrolled in Bachelor of Medicine and Bachelor of Surgery (Honours) or Medical Science and Doctor of Medicine (MD) courses.
b. Students in the mentioned medical courses must have completed at least three semesters.
SEE ALSO: Microsoft Research AI & Society Fellows Program 2024
Application Procedure for International Merit Scholarships 2023 at Monash University (How to apply);
Here's a simplified guide to applying for the Monash University International Merit Scholarship:
Ensure you have received a full Monash course offer without any conditions.
Submit a separate application form for the scholarship before the due date.
You can defer the scholarship within the same calendar year only if needed.
Avoid submitting supporting documentation with your application, as it won't be considered.
Application Deadline: Varies
For more information visit the official website