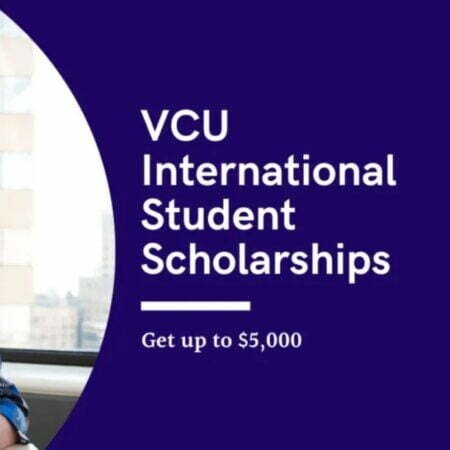 VCU International Student Scholarship in USA 2023-2024
The Virginia Commonwealth University also know as VCU is delighted to welcome highly intellectual and outstanding international students who wish to further their academic pursuit in the USA to take a chance by enrolling into their ongoing 2023-2024 scholarship program.
The scholarship program is a partially funded exercise which is valued at $5000 for each successful applicant. It's also termed as one of the most competitive undergraduate scholarship program offered in the United States and will elapse throughout the study period of the student.
The VCU International Student Scholarship is sponsored with proceeds generated by the sale of Officially Licensed VCU merchandise. Virginia Commonwealth University values the contributions international students make to the university community through scholarship, service and leadership.
SEE ALSO: International Trustee Scholarship 2022 at Boston University in USA
Scholarship Sponsor(s): Virginia Commonwealth University, USA
Scholarships to be taken at: Virginia Commonwealth University, USA
Scholarship Type: Tuition award
Scholarship level: Undergraduate
Scholarship Worth: Up to $5,000
Subject Eligibility: Various courses offered at the University
Country/Candidate Eligibility: International students
Requirements and Eligibility criteria for the VCU International Student Scholarship 2023-2024:
Interested applicant must be an international student.
Applicants must already be admitted into the University.
The award is available for undergraduate courses offered at the University.
Students enrolling full time in the Honours program in the semester for which the scholarship is awarded.
Exceptional personal success skills (e.g., emotional maturity, motivation, perseverance, etc.)
A high school transcript and/or GSE results (if your transcript is not in English, also require a certified translation).
Applicants must have a High school certificate or equivalent.
Candidates must be highly motivated, responsible, and able to work independently in a structured manner and as good interpersonal and communication skill.
Applicants must hold an offer for a full-time program at Virginia Commonwealth University, USA
Application process based on merit and evidence of leadership.
English Language Requirement: Applicants are required to provide evidence of meeting the Virginia Commonwealth University's minimum English language proficiency requirements.
SEE ALSO: University of California 2023 MasterCard African Scholarships in Berkeley
Application Procedures for the 2023/2024 VCU International Student Scholarship (How to apply):
Interested applicants who meets the requirements and eligibility criteria above are expected to first get an undergraduate admission offer into the University and then can be able to apply for the opportunity using the online application portal.
Application Deadline: Currently Open
For more information about this opportunity, Visit the Official Website.