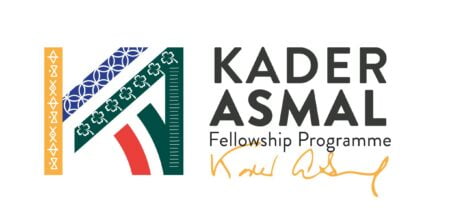 2024 Kader Asmal Fellowship for Postgraduate Study in Ireland
The Kader Asmal Fellowship programme is now accepting applications from eligible candidates. This fully funded scholarship opportunity is designed for South African students who wish to pursue their Master's studies at renowned Higher Education Institutions in Ireland. If you meet the criteria, don't miss this chance to apply for this prestigious scholarship.
The primary goal of the Fellowship programme is to provide support to individuals who may not have had the chance to pursue Master's level education in Ireland otherwise. It specifically targets early career professionals in South Africa who show promise in leadership. The programme also aims to foster leadership related to the Sustainable Development Goals and to enhance women's leadership capacity and participation in STEM fields. If you fit these criteria, the Fellowship can be a great opportunity for your academic and leadership development.
SEE ALSO: Lester B. Pearson International Scholarships 2023 at University of Toronto
Fellowship Summary:
Fellowship Sponsor(s): Irish Aid
Fellowship Location: Ireland
Fellowship Worth:
Course fees
Monthly allowance
Accommodation
Cost of flights
Insurance and other incidental expenses
Fellowship Duration: 10-16 months
Number of Awards: Several
Study Level: Master's
Nationality: South Africans
Requirements and eligibility criteria for 2024 Kader Asmal Fellowship for Postgraduate Study in Ireland:
Reside in South Africa.
Possess at least two years of relevant work experience for the proposed programme(s) of study.
Hold a bachelor's degree from a recognized higher education institution with a minimum GPA of 3.0 (4.0 scale) awarded in 2012 or later.
Not have a qualification at master's level or higher currently or in progress for the academic year 2023/24.
Plan to start a new master's programme in Ireland in August 2024 or later.
Demonstrate leadership abilities, commitment to the SDGs in your home country, and willingness to build positive relationships with Ireland.
Select three eligible programmes from the Directory of Eligible Programmes that match your academic and professional background.
Understand the academic and English language requirements for all chosen programmes.
Have applied to the Ireland Fellows Programme only once before.
Be available to participate in the Fellowship during the academic year 2024/2025.
SEE ALSO: GVI Community Development Internship 2023 for Recent Graduates
Application Procedure for 2024 Kader Asmal Fellowship for Postgraduate Study in Ireland (How to apply);
To apply for the Kader Asmal Fellowship, interested individuals must complete an online application before the specified deadline. It is essential to provide all the required information, as incomplete applications will not be considered for the fellowship. Ensure that all necessary details are furnished in the application to be eligible for consideration.
Application Deadline: Not specified
For more information visit the official website