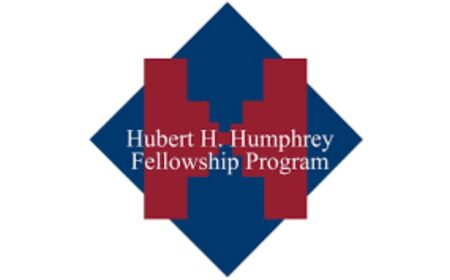 Hubert H. Humphrey Fellowship Program 2024
The Humphrey Program offers a fantastic opportunity for young and mid-career professionals from selected countries to come to the United States. Participants get to engage in a year of graduate-level study, leadership training, and collaboration with U.S. professionals in their respective fields. If you're eligible and interested, you can apply now for the upcoming edition of the program.
The Fellowship is a non-degree program that provides excellent avenues for professional growth. Participants can benefit from university courses, attend conferences, build valuable networks, and gain hands-on work experiences. It's a wonderful opportunity to enhance your skills and advance your career in a practical and dynamic way.
The Humphrey Fellowship Program operates differently in various countries. In 26 countries, the program is overseen by a Binational Fulbright Commission, while in all other participating countries, the responsibility lies with the Public Affairs Section of the U.S. Embassy. These organizations handle the administration and operation of the program, assisting interested applicants, providing information, and guiding candidates through the application process. If you are in a country where the program is managed by a Binational Fulbright Commission, be sure to contact them for application details. Otherwise, get in touch with the Public Affairs Section of the U.S. Embassy in your country to explore this incredible opportunity for professional development and international experience.
SEE ALSO: 2024 Kader Asmal Fellowship for Postgraduate Study in Ireland
Fellowship Summary:
Fellowship Sponsor(s): The U.S. Department of State
Host Institution(s): U.S. Universities
Fellowship Worth:
Payment of tuition and fees at the host university.
Pre-academic English language training (if required).
A maintenance (living) allowance, including a one-time settling-in allowance.
Accident and sickness coverage.
A book allowance.
A one-time computer subsidy.
Air travel (international travel to and from the U.S. for the Program and domestic travel to required program events).
Professional Development allowance for activities such as field trips, professional visits, and conferences.
Number of Awards: Up to 200 Fellows/Year
Study Level: Mid-Career Professions
Nationality: South Africans
Requirements and eligibility criteria for Hubert H. Humphrey Fellowship Program 2024:
Possess an undergraduate (first university or Bachelor's) degree.
Have at least five years of full-time, professional experience.
Limited or no prior experience in the United States.
Demonstrate leadership qualities and a record of public service in the community.
Proficient in English language.
Eligible Countries/Regions:
Sub-Saharan Africa
Europe and Eurasia
Middle East and North Africa
East Asia and Pacific
South and Central Asia
Western Hemisphere
Eligible Program Areas:
Human and Institutional Development:
Economic Development
Finance and Banking
Public Policy Analysis and Public Administration
Technology Policy and Management
Human Resource Management
Rights and Freedoms:
Communications/Journalism
International Religious Freedom
Law and Human Rights
Trafficking in Persons Policy and Prevention
Sustainable Lands:
Agricultural and Rural Development
Natural Resources, Environmental and Climate Change
Urban and Regional Planning
Thriving Communities:
Contagious and Infectious Diseases
Public Health Policy and Management
HIV/AIDS Policy and Prevention
Substance Abuse Education, Treatment and Prevention
Educational Administration, Planning and Policy
Higher Education Administration
Teaching of English as a Foreign Language
SEE ALSO: Lester B. Pearson International Scholarships 2023 at University of Toronto
Application Procedure for Hubert H. Humphrey Fellowship Program 2024 (How to apply);
To apply for the Humphrey Fellowship and get detailed information about the application process, reach out to the U.S. Embassy (Public Affairs Section) or the Binational Fulbright Commission in your country. They will provide you with the necessary guidance and application details. For contact information and embassy addresses, check the list of participating countries in your region. Don't hesitate to reach out and explore this exciting opportunity!
Application Deadline: Varies by country
For more information visit the official website