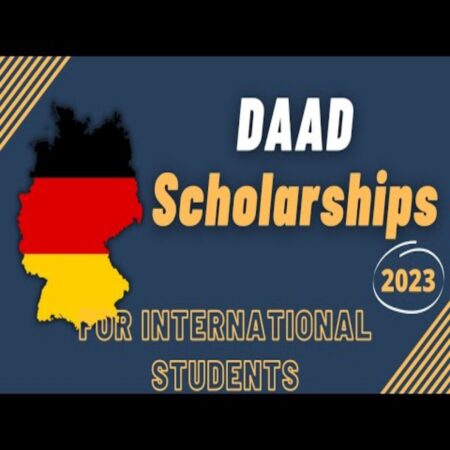 DAAD/AGI Research Fellowship Program 2024
Qualified individuals are invited to apply for the DAAD/AGI Research Fellowship Program, which aims to bring scholars to study at a German institution. This program offers full funding to successful scholars selected for the research fellowship.
The DAAD/AGI Research Fellowship provides a special opportunity to engage with the policy community in Washington, DC, and to connect with other inspiring researchers and notable individuals at the institute.
SEE ALSO: Obama Foundation Scholars Program at Columbia University 2024-2025
Fellowship Summary:
Fellowship Sponsor(s): DAAD/AGI
Fellowship Location: USA
Fellowship Worth: Not specified
Number of Awards: Several
Study Level: First degree
Nationality: All Nationalities
Requirements and eligibility criteria for DAAD/AGI Research Fellowship Program 2024:
Must be German or non-German working permanently in Germany or at a DAAD
Center for German and European Studies outside of the United States.
Should be at a junior or senior academic level.
Junior applicants must have completed or currently be working on a PhD.
Application Requirements:
All application materials MUST be submitted in English.
Applications must be received by AGI by the specified deadline to be considered for fellowships in the given period.
Ineligibility:
Individuals who have received a grant or other support from the DAAD within three years of the fellowship's starting date are not eligible to apply.
SEE ALSO: Metro International Secondary Academy Awards 2024/2025 at University of Toronto
Application Procedure for DAAD/AGI Research Fellowship Program 2024 (How to apply);
A brief cover letter: Include your citizenship/eligibility status and how you learned about the fellowship.
Curriculum vitae: Include a list of publications if relevant.
Project proposal: Prepare a 5-7 page, double-spaced document outlining the research focus and its relevance to AGI's mission.
Two recent letters of reference (applicable to PhD students and recent PhDs, i.e., received within the last five years).
Proficiency in the English language is required for successful applicants.
Application Deadline: 19 November 2023
For more information visit the official website