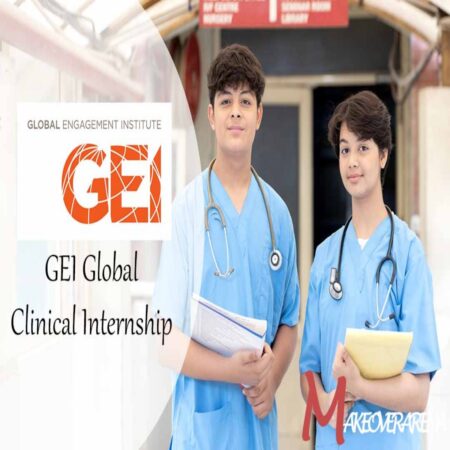 GEI Global Clinical Internship 2023 for Graduate Students
If you have a passion for mental health and desire to enrich your professional skills while immersing yourself in a captivating culture, we invite you to apply for the GEI Global Clinical Internship 2023 for Graduate Students. This exciting opportunity awaits those eager to make a difference in mental health and explore the wonders of an intriguing country. Don't miss your chance to embark on this enriching journey of learning and personal growth!
Experience a life-changing adventure with the Global Clinical Internship in Rwanda. Collaborate with selected local host institutions and organizations, sharing your expertise while gaining valuable insights into Rwanda's mental health scene. This program offers a chance to make a meaningful impact while immersing yourself in the rich culture of this remarkable country. Don't miss this transformative journey of learning and cultural exchange!
The Global Evaluation Initiative (GEI) is a collaborative global partnership focused on empowering countries with strong and sustainable monitoring and evaluation (M&E) frameworks. Its goal is to promote evidence-based decision-making, accountability, and effective outcomes in the public sector. GEI achieves this through strategies such as strengthening evaluation capacity, supporting M&E frameworks, fostering partnerships, and leveraging knowledge. The initiative aims to enhance policy interventions, address challenges promptly, and contribute to the achievement of national development goals and Sustainable Development Goals (SDGs).
SEE ALSO: The Gates Scholarship 2023 for Study in USA
Internship Summary:
Internship Sponsor(s): GEI Global Clinical Internship
Internship Location: Rwanda
Number of Awards: Not Specific
Internship Duration: 6 Months
Study Level: B.Sc and M.Sc
Nationality: Any Nationality
Requirements and eligibility criteria for GEI Global Clinical Internship 2023 for Graduate Students:
Graduates: Applicants must be graduates.
Mental Health Disciplines: Placements available for students and professionals in various mental health disciplines and related subjects.
Eligibility: The program is open to students, new graduates, and working professionals.
Field Experience: Applicants must gain field experience in real-world conservation and community development work.
Career Insight: Gain insight into careers within the sustainable development sector.
Internship Supervisor: Applicants must have an internship supervisor to provide guidance and direction.
SEE ALSO: 100% Tuition Fee Scholarships 2023 at Berea College in USA
Application Procedure for GEI Global Clinical Internship 2023 for Graduate Students (How to apply);
If you're interested in the GEI Global Clinical Internship program, apply now and take the first step toward an enriching and rewarding experience!
Application Deadline: Ongoing.
For more information visit the official website