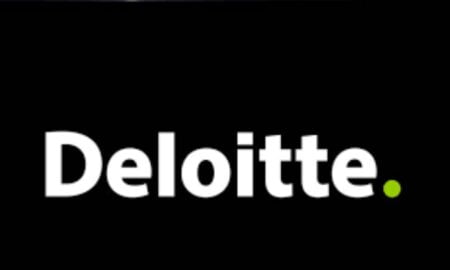 Deloitte Actuarial and Insurance Solutions (AIS) Graduate Programme 2023
Exciting news for aspiring candidates! Deloitte is currently accepting applications for their Actuarial and Insurance Solutions (AIS) Graduate Programme 2023. This program presents valuable opportunities in both Life Insurance and General Insurance fields. If you are eligible and interested, don't miss this chance to kickstart your career journey with Deloitte. Apply now and seize the opportunity to grow and excel in the Actuarial and Insurance industry.
Deloitte is a renowned global company offering a wide range of professional services including audit and assurance, consulting, financial advisory, risk advisory, and tax services. With a vast network of member firms and related entities spanning more than 150 countries and territories, Deloitte serves a significant portion of the world's top Fortune Global 500® companies, providing valuable expertise and support.
As part of the Actuarial and Insurance Solutions (AIS) team, your role would involve providing support under the guidance of the Manager/Senior Manager/Partner on assigned projects. Here are the key details:
Running and implementing project-based work.
Collaborating with teams to ensure project alignment and support.
Reporting progress to both management and clients.
Communicating with clients to understand their requirements.
Managing deadlines and ensuring timely reporting.
Identifying opportunities to enhance project outcomes and profitability.
In summary, your work within the AIS team would involve actively contributing to project execution, maintaining effective communication with clients, and seeking ways to improve engagement success and overall project performance.
SEE ALSO: LSETF/UNDP Vocational Training Program 2023
Internship Summary:
Internship Sponsor(s): Deloitte Organization, South Africa
Internship Type: Graduate Program
Internship Location: South Africa
Number of Awards: Several
Study Level: Graduates
Nationality: All nationalities
Requirements and eligibility criteria for Deloitte Actuarial and Insurance Solutions (AIS) Graduate Programme 2023:
Qualifications required:
BSc Actuarial & Financial Mathematics
BSc Honours Actuarial Science
Technical Competencies:
Knowledge and experience in MS Office
Problem & Analytical skills
Mathematical and statistical methods and Analysis
Listening and interviewing skills
Ability to multi-task
Strategic thinking ability – the ability to envision future
Good organizational skills
Behavioral Competencies:
Excellent verbal and written communication skills
Ability to present yourself in a competent and professional manner to the client at all times
A conscientious approach to delivering results
Active participation and proactive attitude to service delivery
Ability to prioritize competing responsibilities
Demonstrate lateral thinking skills
Demonstrate a broad approach to problem-solving
Ability to work efficiently and meet all deadlines
Show enthusiasm toward learning
Attention to detail
SEE ALSO: 2023 Coca-Cola Beverages Africa Graduate Training Program
Application Procedure for Deloitte Actuarial and Insurance Solutions (AIS) Graduate Programme 2023 (How to apply);
Interested applicant who wants to apply for Deloitte Actuarial and Insurance Solutions (AIS) Graduate Programme 2023, is required to fill out the online application form provided on the official application portal. Please ensure that your application is complete by attaching ALL of the following documents:
Full CV
Copy of ID document
Copy of matric certificate
Copy of university academic transcripts
If you encounter difficulties in uploading multiple documents, you may consolidate the required attachments into a single file or PDF before submission.
Please be aware that this job advertisement offers a condensed overview of the necessary qualifications. Candidates who are shortlisted will receive a comprehensive list of the specific capabilities required for the position.
Application Deadline: Not specific
For more information visit the official website