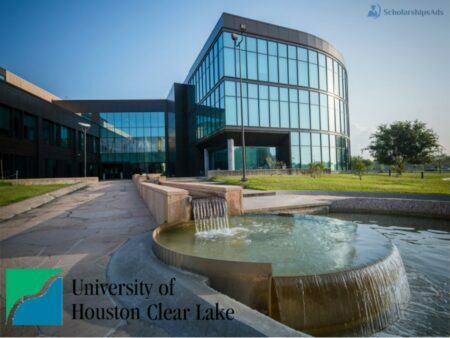 Hawk Scholarships 2023 at University of Houston-Clear Lake
The University of Houston-Clear Lake in the USA is currently accepting applications for the Hawk Scholarships 2023. This scholarship opportunity is open to international students who meet the required qualifications and are interested in pursuing either a degree program at the university for the 2023/2024 academic year.
This highly competitive scholarship is available for both undergraduate and master's students and will provide significant financial aid of $1000 for the 2023/2024 academic year. The scholarship will be granted solely on the basis of outstanding merit. The Institution will be awarding the prestigious Hawk Scholars Scholarship 2023 to exceptional students who have demonstrated a remarkable dedication to achieving their academic objectives.
The University of Houston-Clear Lake (UHCL) is a public university located in Houston, Texas, USA. It was founded in 1971 as an upper-level university, offering only junior, senior, and graduate-level courses. In 1983, it became a four-year university and began offering lower-level courses as well. UHCL's main campus is located on a 524-acre nature reserve in the Clear Lake area of Houston, and it also has satellite campuses in Pearland and Texas Medical Center. The university offers over 90 undergraduate and graduate programs across four schools: the School of Business, School of Education, School of Human Sciences and Humanities, and School of Science and Computer Engineering. UHCL is known for its strong programs in education, business, and psychology, and has been recognized as a top regional university by U.S. News & World Report. Today, UHCL serves a diverse student population of over 9,000 students and has more than 68,000 alumni around the world.
SEE ALSO: Mabuchi International Scholarship 2023 at University of Tsukuba
Scholarship Summary:
Scholarship Sponsor(s): Hawk Scholarships
Host Institution(s): University of Houston-Clear Lake, USA
Scholarship Worth: $1000
Number of Awards: Not Mentioned
Study Level: Undergraduate & Master's
Nationality: International Students
Requirements and eligibility criteria for Hawk Scholarships 2023 at University of Houston-Clear Lake:
Applicants must be international fee-paying students.
Applicants must be new students and must have a GPA of 3.0 or higher (as recalculated by UHCL).
Applicants must have UHCL Admissions Application on file.
Applicants must have a UHCL identification number.
SEE ALSO: Beth Mead Scholarships 2023 at Teesside University in UK
Application Procedure for Hawk Scholarships 2023 at University of Houston-Clear Lake (How to apply);
Interested applicant who wants to apply for Hawk Scholarships 2023 at the University of Houston-Clear Lake are required to follow the steps below
Please log into E-Services and click on "Financial Aid"
Next click on "Apply for UHCL Scholarships". Do not fill in any information at this point
Click "Search"
The Hawk Scholars Scholarship should pop up
Do NOT click on "Apply"
Click on "Details" to view the criteria
Make sure you meet the criteria of the scholarship before applying
Next, go back and click "Apply". The aid year you are applying for is "2024"
Answer any questions
Submit
Application Deadline:
April 15, 2023.
Final Deadline: May 15, 2023
For more information visit the official website