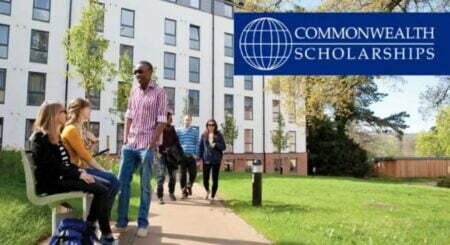 2022 UK Commonwealth Scholarships for Developing Countries
Suitably qualified students from developing countries who are looking to pursue a master's or PhD degree programme at any UK university are invited to submit application for the 2022 UK Commonwealth Scholarships with so many benefits. The Scholarships are given to talented individuals with the potential to make a positive impact on the global stage.
The UK Commonwealth Scholarships are offered to students from developing Commonwealth countries. These Master's scholarship or PhD scholarships are funded by the UK Department for International Development (DFID), with the aim of contributing to the UK's international development aims and wider overseas interests, supporting excellence in UK higher education, and sustaining the principles of the Commonwealth. As part of the UK's ongoing commitment to the Commonwealth, each year, over 800 students are given the chance to undertake master's or PhD degrees with UK universities.
SEE ALSO: 2023 International Scholarships at Australian Catholic University in Australia
Scholarship Summary:
Scholarship Sponsor(s): UK Commonwealth Scholarships
Host Institution(s): UK Universities
Scholarship Worth: Covers airfare from applicant's home country to the UK and return at the end of their award, approved tuition and examination fees, living allowance, warm clothing allowance, study travel grant towards the costs of study-related travel within the UK or overseas, fieldwork grant, paid mid-term visit to applicant's home country, child allowance of about £529 per month for the first child, and £131 per month for the second and third child under the age of 16.
Duration of Award: 12 months for master's and about 36 months for PhD
Nationality: Developing countries
Eligibility for the 2022 UK Commonwealth Scholarships for Developing Countries:
Applicants must be a citizen of or have been granted refugee status by an eligible Commonwealth country, or be a British Protected Person.
Applicants must be permanently resident in an eligible Commonwealth country.
Applicants must be available to start their academic studies in September 2023
By September 2023, applicants must hold relevant certificates.
Applicants must not have commenced and be currently registered for a masters or PhD programme in their home country or elsewhere.
Applicants must have the support of a potential supervisor from at least one UK university listed in their application form.
Applicants must have provided all supporting documentation in the required format
Applicants must be unable to afford to study in the UK without the scholarship award.
Method of Application for the 2022 UK Commonwealth Scholarships for Developing Countries:
Interested applicants must apply to one of the following nominating bodies below:
National nominating agencies – this is the main route of application
Selected universities/university bodies, which can nominate their own academic staff
Selected non-governmental organisations and charitable bodies
SEE ALSO: Allianz Care International Scholarship 2023 at Australian Catholic University in Australia
Application Deadline: October 18, 2022.
Kindly visit the Master's or PhD official website for more information