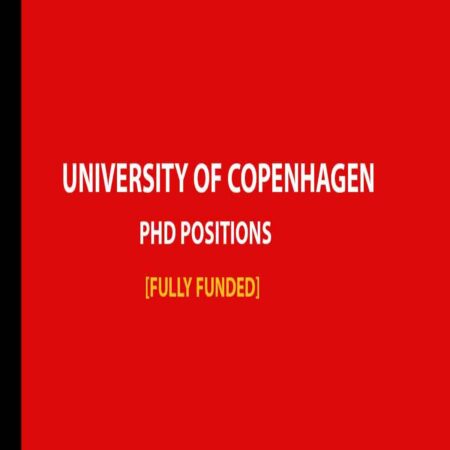 PhD Positions 2024/2025 at University of Copenhagen
The University of Copenhagen is offering PhD positions for the 2024/2025 term. They welcome applications from individuals showcasing the ability to work independently and collaboratively. These academic opportunities are open to both local and international candidates.
The University provides a blend of tradition and modernity, offering PhD students and staff a chance to develop their skills in a supportive and ambitious atmosphere. With excellent working conditions and a collaborative culture, it's an ideal place for a successful academic journey.
The University of Copenhagen, founded in 1479, stands among Europe's oldest and most esteemed institutions. Initially established for theological, legal, medical, and philosophical studies, it expanded over time, becoming a center for intellectual pursuits during the Renaissance. Throughout history, the university achieved milestones, embraced scientific advancements, and grew into a hub for research and innovation. It maintains a prominent global standing, offering diverse academic disciplines and contributing significantly to various fields. With multiple campuses, modern facilities, and a rich tradition of academic excellence, it remains a beacon of higher education and research.
SEE ALSO: Oil and Gas Technical Apprenticeship Program (OGTAP) 2024
Scholarship Summary:
Scholarship Sponsor(s): University of Copenhagen, Denmark
Host Institution(s): University of Copenhagen, Denmark
Scholarship Worth: DKK 331,125 (approx. €43,750)
Number of Awards: Several
Study Level: PhD
Nationality: Domestic and International applicants
Requirements and eligibility criteria for PhD Positions 2024/2025 at University of Copenhagen:
Embracing Diversity: The University encourages applications from all qualified candidates, aiming to reflect the diversity of society.
Qualifying Documents: Applicants are typically required to submit relevant qualifying documents for the positions they are applying for.
Additional Information: More details about the recruitment process can be found at https://employment.ku.dk/faculty/recruitment-process/.
SEE ALSO: Dangote Graduate Trainee Programme 2024
Application Procedure for PhD Positions 2024/2025 at University of Copenhagen (How to apply);
Submission Method: Use the digital application form accessible through the link in the job description or by clicking the "APPLY NOW" button at the bottom of the job page.
Required Documents: Along with your application, you can upload your diploma, CV, references, list of publications, or any other relevant documents directly through the application form.
Application Deadline: On-going
For more information visit the official website