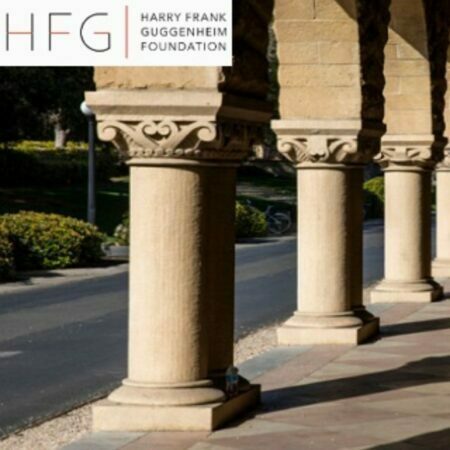 The Harry Frank Guggenheim Scholar Awards 2023
The Harry Frank Guggenheim Scholar Awards 2023 is now open for prospective candidates who have emerged as outstanding scholars. This opportunity is ongoing as several awards will be issued out to all successful scholars.
This opportunity gives recognition to students at their doctorate degree levels. This offer welcomes applications from scholars of any renowned University. The award is $25,000 for one year and contributes to the support of a doctoral candidate to enable the completion of a dissertation that advances the Foundation's research interests described below in a timely manner.
All scholars from the disciplines of natural and social sciences or allied disciplines that promise to increase understanding of the causes, manifestations, and control of violence and aggression and who are citizens of any country can take up this opportunity.
SEE ALSO: SME Growth Lab Africa Digital Accelerator Program 2022 for Africans
Requirements and Eligibility criteria for the Harry Frank Guggenheim Scholar Awards 2023:
To be considered for the Emerging Scholar Awards 2022/23, applicants must meet the following conditions:
Must be a Ph.D. candidate entering the dissertation stage of graduate study. Usually, this means that fieldwork or other research is complete and writing has begun or will at the beginning of the award period. If analysis and writing are not far enough along for an applicant to be confident that the dissertation will be completed within the award year, an application should not be submitted. In some disciplines, particularly experimental fields, research and writing can reasonably be expected to be completed within the same year, and in those cases, it is appropriate to apply.
SEE ALSO: Fully Funded Schmidt Futures/Rhodes Trust Rise Challenge 2023 for young people
Application Procedures for the 2023 Harry Frank Guggenheim Scholar Awards (How to Apply):
Interested Applicants who meet the above requirements and eligibility criteria for this opportunity should do so by visiting the online application portal to complete their application on or before the application deadline.
Application Deadline: February 1st 2023
For more information about this opportunity, Visit the Official Website.