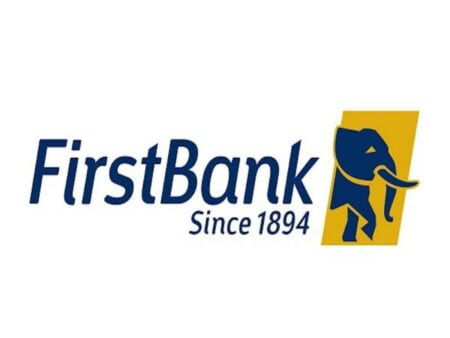 FirstBank Management Associate Programme (FMAP) Francophone 2023
First Bank is currently accepting applications for the Francophone First Bank Management Associate Programme (FMAP). This program aims to attract driven and skilled business associates who are eager to grow and develop. Successful candidates will have access to ongoing learning and development opportunities through First Academy, our corporate University. These initiatives are designed to provide the necessary skills and competencies for optimal performance in their respective job roles.
First Bank provides its employees with continuous learning and development opportunities through its corporate University, known as First Academy. This ensures that staff members have the necessary skills and competencies to excel in their respective roles. The Bank also offers a comprehensive reward package, including competitive remuneration, perks, and benefits, which establishes it as an employer of choice in the market. Talent management initiatives are in place to align new employees with the Bank's strategic goals, fostering a strong connection between individuals and the organization. First Bank promotes equal opportunities for all employees, regardless of gender, culture, age, nationality, disability, or social background, ensuring a fair and inclusive working environment. Additionally, various performance, discretionary, and recognition schemes are implemented to reinforce and promote a culture of desired performance within the Bank.
For more than 128 years, First Bank of Nigeria Limited (FirstBank) has been the foremost banking institution in West Africa. It holds a prominent position as Nigeria's leading provider of financial inclusion services. With its extensive history, FirstBank has established itself as a trusted entity within the country's banking sector. Additionally, the Bank has expanded its reach globally, operating subsidiaries in nine other countries.
SEE ALSO: The World Bank Information and Technology Internships 2023
Job Summary:
Job Sponsor(s): FirstBank, Nigeria
Job Location: Nigeria
Job Duration: 12 Month
Number of Awards: Several
Study Level: Graduate Management Associates
Nationality: All Nationalities
Requirements and eligibility criteria for FirstBank Management Associate Programme (FMAP) Francophone 2023:
English Language Proficiency: Demonstrated proficiency in the English language at a business level.
Educational Background: Minimum of a Second-Class Upper Division in any discipline from a recognized university.
Post-graduate Degree or Professional Qualification: Possession of a post-graduate degree (minimum of a Masters degree) from a reputable university or relevant professional qualifications such as ACCA, CFA, ABAF, CFCP, CNCC, FIDEF, IFEC, OEC, and CSOEC.
Work Experience: Up to 3 years of work experience in a structured organization, preferably in financial services or management consulting.
Age Limit: Maximum age of 32 years old.
Ideal qualifications may include:
Acute thinking skills.
Strong financial and methodical skills.
Exceptional ability to communicate effectively and synthesize ideas, information, and data to facilitate decision-making
SEE ALSO: Mo Ibrahim Foundation Postgraduate Scholarship 2023
Application Procedure for FirstBank Management Associate Programme (FMAP) Francophone 2023 (How to apply);
Interested applicant who wants to apply for FirstBank Management Associate Programme (FMAP) Francophone 2023, should know that to submit your application, simply use your email to get started online. By doing so, your profile will be automatically created and continuously updated as you enter the necessary details for each job application. This streamlined process ensures that your information remains current and organized throughout the application process.
Application Deadline: July 17, 2023
For more information visit the official website