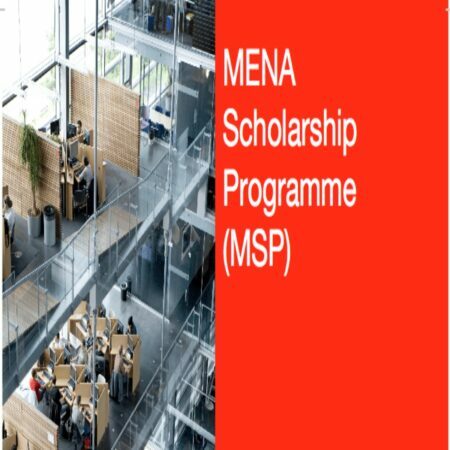 Fully Funded MENA Scholarship Programme 2024
Fully funded scholarships are available for the MENA Scholarship Programme 2024, allowing applicants from eligible MSP countries worldwide to study in Holland. This program offers professionals from the MENA region the opportunity to pursue short courses in the Netherlands.
The main goal of the MSP is to support the sustainable transition to democracy in participating countries. Although the Postgraduate scholarship is given to individuals, candidates must be recommended by their employer to join. The necessity for training should be shown within the framework of the applicant's organization.
SEE ALSO: Scholarships and Funding for International Students 2023 at University of Porto
Scholarship Summary:
Scholarship Sponsor(s): Dutch Ministry of Foreign Affairs and managed by Nuffic.
Host Institution(s): Netherlands.
Scholarship Worth: Funded
Number of Awards: Several
Study Level: Postgraduates
Nationality: International Students
Requirements and eligibility criteria for Fully Funded MENA Scholarship Programme 2024:
Be a professional and citizen of a country on the MSP country list.
Have an employer's statement that follows the Nuffic format.
Not work for an organization with its own staff development program.
Hold a valid passport (valid for at least 3 months after submission).
Provide a government statement that meets your employer's country requirements.
Be under 45 years of age when submitting the application.
Not receive more than one MSP scholarship for courses happening simultaneously.
Eligible Countries:
Algeria
Egypt
Iran
Iraq
Jordan
Lebanon
Libya
Morocco
Syria (if residing in an eligible country)
Tunisia
SEE ALSO: Melton Foundation 2023 SDG Innovation Challenge for African Entrepreneurs
Application Procedure for Fully Funded MENA Scholarship Programme 2024 (How to apply);
If you're interested in the MENA Scholarship Programme 2024 and meet the eligibility criteria, follow these steps to apply:
Steps:
Get in touch with the Dutch higher education institution offering the course for details on:
Course content
Application deadline (which can vary)
Application and selection processes
Online application form and required documents
Prepare your application and necessary documents.
Complete your online application through the Dutch institution providing the course.
Document Requirements:
Copy of a valid passport
Current statement from your employer
Government statement (if applicable based on your country of employment)
Application Deadline: 11 October 2023
For more information visit the official website