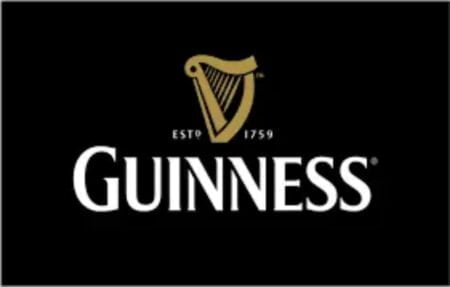 2023 Guinness Nigeria Supply Internship Program for Students
Looking to gain valuable experience and kickstart your career? The 2023 Guinness Nigeria Supply Internship Program for Students is currently accepting applications from interested and engaged students who wish to level up their skills and upgrade their professional knowledge and valuable exposure!
The Guinness Nigeria Internship Program presents an excellent opportunity for undergraduates and recent graduates to acquire hands-on work experience and explore their interests while refining their professional competencies. Through their partnerships with multiple institutions across Nigeria, they have established themselves as a preferred employer, gaining prominence and attracting both educational institutions and students. The program offers a broad range of internships in various business domains, including Asset Care, Sustainability, Engineering, Product Engineering, Transport, and Logistics, as well as Planning and Operations, enabling candidates to select a suitable internship according to their interests and aspirations.
The Internship is Designed to offer enthusiastic students a chance to enhance their skill set, this program presents paid, part-time internships spanning three months. If you're an undergraduate studying Engineering, Science, Business, or Supply Chain, then you're in luck! The Guinness Nigeria Internship Program caters to candidates from these fields, providing them with an opportunity to gain practical knowledge and valuable exposure. Don't miss out on this incredible chance to boost your career prospects!
SEE ALSO: UNHCR Internships Program 2023 Fully Funded
Internship Summary:
Internship Sponsor(s): Guinness
Internship Duration: 3 months
Internship Worth: Fully fund
Number of Awards: Not Stated
Study Level: Undergraduate, Recent Graduate
Nationality: Nigeria
Requirements and eligibility criteria for the 2023 Guinness Nigeria Supply Internship Program for Students:
To apply for the Guinness Nigeria Internship Program, applicants must provide a letter from their institution indicating that an internship is a requirement for course completion, a personal accident insurance cover, bank account details, a copy of their national identity card, and their KRA PIN as well as NSSF/NHIF information. The following are the requirements:
Applicants must be 3rd/4th year or final-year students. (i.e. going back to school to continue with studies after internship) in a public or accredited private academic institution undertaking a Bachelor's Degree.
Applicants must be successful intern who has the desire to gain professional experience and is incredibly eager to learn.
Applicants must have strong listening skills.
Applicants must possess good oral and written communication skills, the ability to follow directions, as well as not be afraid to ask questions will ensure a productive internship.
Applicants must have excellent Excel Spreadsheet skills.
Applicants must be very articulate in fluent English.
Applicants must be patient, attentive to detail, fast learner, committed, able to follow instructions, and can work quickly and accurately under pressure.
Applicants must be keen to learn about the markets and with high attention to detail and pride in their work at this initial stage of their career development.
SEE ALSO: DAAD Fully Funded Helmut-Schmidt Scholarships 2024 in Germany
Application Procedure for 2023 Guinness Nigeria Supply Internship Program for Students (How to apply);
Interested applicant who wants to apply for the 2023 Guinness Nigeria Supply Internship Program for Students, must submit their application online. The internship will last for three months and cannot be prolonged beyond the specified duration.
Application Deadline: Ongoing
For more information visit the official website