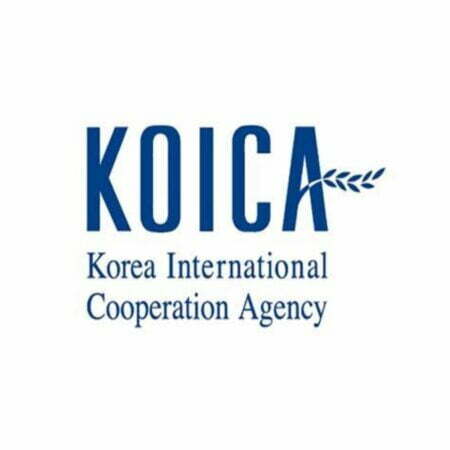 KOICA Scholarship Program for Developing Countries 2023
The Korea International Cooperation Agency KOICA through the Capacity Improvement and Advancement for Tomorrow CIAT applications for KOICA Scholarship Program for Developing Countries 2023 is officially open for registration and interested applicants are highly welcomed.
The scholarship program is a fully funded program which is designed to reduce poverty and promoting sustainable economic development in developing countries. KOICA also seeks to actively participate in the global efforts to increase the capacity of nations and individuals to overcome poverty and improve their quality of life. This program is open for masters and doctorate PHD students who are eager to explore in their educational field for more capability and quality profession.
KOICA is providing 24 master's program and 2 doctorate programs. This great opportunity is for 12 programs only. Application Guidelines for 12 more courses will be out by March. CIAT also established partnerships with a multitude of public organizations, research institutes, universities and others in Korea to offer quality training programs.
SEE ALSO: Monash University K.C. Kuok Scholarship 2023 for International Students
The Korea International Cooperation Agency was founded as a government agency on April 1, 1991, to enlarge the effectiveness of South Korea's grant aid programs for developing countries by implementing the government's grant aid and technical cooperation programs. KOICA endeavors to combat poverty and support the sustainable socioeconomic growth of partner countries. By doing so, KOICA establishes and strengthens friendly ties with developing countries.
Scholarship Summary:
Scholarship Sponsor(s): KOICA, Korea
Host Institution(s): Universities in Korea
Scholarship Worth: Funded
Number of Awards: Several
Nationality: International Students
Requirements and eligibility criteria for KOICA Scholarship Program for Developing Countries 2023:
To be among the fortunate candidate to participate in this KOICA scholarship program for developing countries 2023 the following below must be achieved
For KOICA Masters degrees:
Citizen of a partner country. clarified recommended by the country's government
Holder of a bachelor's degree from a recognized institution
Public official or publicly affiliated worker
Those meeting the university's selection criteria
For KOICA Doctoral degree:
Those meeting the above selection criteria of the master degree
A master's degree holder of KOICA's scholarship program
Scholarship Benefits
Tuition fee
Monthly allowance
Air fare
Accommodation
Settlement allowance
Scholarship Completion Grant
Insurance
Extracurricular Activities
SEE ALSO: University of Oulu Tuition Fees and Scholarships 2023 for International Students
Application Procedure for KOICA Scholarship Program for Developing Countries 2023 (How to apply);
All required documents should submitted to the regional KOICA office or the relevant government office. For application guidelines and available course list, please refer to the program information of each that is available to access in the KOICA CIAT website: http://www.koica.go.kr/ciat/index.do
Application Deadline: March 20, 2023
For more information visit the official website