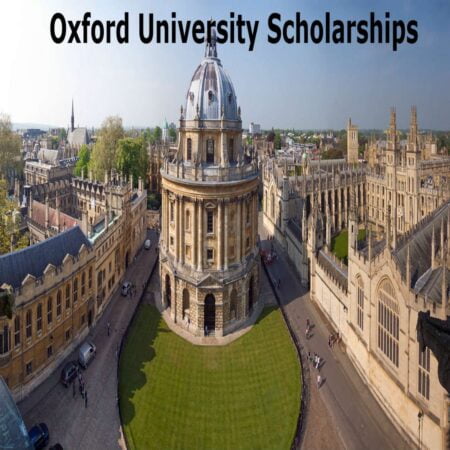 Reach Oxford Scholarships 2024 at University of Oxford in UK
The Reach Oxford Scholarships in the UK are for students from low-income countries who can't pursue a degree in their home countries due to reasons like financial constraints or lack of suitable educational resources at the University of Oxford the top-notch university in the UK.
This scholarship is one of the most competitive and sought-after opportunities for undergraduate studies in one of the top universities in the UK and globally. It's fully funded and highly desired by students as a remarkable opportunity to secure. If you're from these countries, remember that this scholarship fully covers your undergraduate studies. However, it's a highly competitive opportunity, and the University can't provide extra funding for those not selected. So, if you're considering applying for this prestigious scholarship, make sure you know the criteria and have all the needed info before you start the application process.
The University of Oxford, established in the 12th century, is one of the oldest and most esteemed educational institutions globally. It began as a community of scholars and gradually evolved into a network of colleges. These colleges provided stability and resources for students and teachers. Oxford gained prominence as a center for theological and philosophical studies during the Middle Ages. It navigated challenges and underwent reforms, modernizing its structure and curriculum in the 19th century. The university has produced influential alumni and remains a world-renowned hub for education and research across various fields.
SEE ALSO: Knight-Hennessy Scholars Awards at Stanford University in USA 2024
Scholarship Summary:
Scholarship Sponsor(s): Reach Oxford Scholarships
Host Institution(s): University of Oxford
Scholarship Worth: Course fees for 3 or 4 years depending on the course
Grant for living costs throughout the duration of the program
One return airfare per year
Number of Awards: Several
Study Level: Undergraduate
Nationality: Afghanistan; Albania; Algeria; Angola; Argentina; Armenia; Azerbaijan; Bangladesh; Belarus; Belize; Benin; Bhutan; Bolivia; Bosnia and Herzegovina; Botswana; Brazil; Burkina Faso; Burundi; Cambodia; Cameroon; Cape Verde; Central African Rep.; Chad; China; Colombia; Comoros; Congo, Dem. Rep.; Congo, Rep.; Costa Rica; Côte d'Ivoire; Cuba; Djibouti; Dominica; Dominican Republic; Ecuador; Egypt; El Salvador; Equatorial Guinea; Eritrea; Eswatini; Ethiopia; Fiji; Gabon; Gambia; Georgia; Ghana; Grenada; Guatemala; Guinea; Guinea-Bissau; Guyana; Haiti; Honduras; India; Indonesia; Iran; Iraq; Jamaica; Jordan; Kazakhstan; Kenya; Kiribati; Korea, Dem. People's Rep.; Kosovo; Kyrgyz Rep.; Laos; Lebanon; Lesotho; Liberia; Libya; Madagascar; Malawi; Malaysia; Maldives; Mali; Marshall Islands; Mauritania; Mauritius; Mexico; Micronesia, Federated States; Moldova; Mongolia; Montenegro; Montserrat; Morocco; Mozambique; Myanmar; Namibia; Nauru; Nepal; Nicaragua; Niger; Nigeria; Niue; North Macedonia; Pakistan; Panama; Papua New Guinea; Paraguay; Peru; Philippines; Rwanda; Saint Helena; Samoa; São Tomé and Príncipe; Senegal; Serbia; Sierra Leone; Solomon Islands; Somalia; South Africa; South Sudan; Sri Lanka; St. Lucia; St. Vincent and Grenadines; Sudan; Suriname; Syria; Tajikistan; Tanzania; Thailand; Timor-Leste; Togo; Tokelau; Tonga; Tunisia; Turkey; Turkmenistan; Tuvalu; Uganda; Ukraine; Uzbekistan; Vanuatu; Venezuela; Vietnam; Wallis and Futuna; West Bank and Gaza Strip; Yemen; Zambia; Zimbabwe.
Requirements and eligibility criteria for Reach Oxford Scholarships 2024 at the University of Oxford in the UK:
Newly admitted undergraduates are eligible, except for medicine.
Display exceptional academic skills.
Demonstrate financial need, social dedication, and inability to study in their home country.
Plan to return to their country after studies.
Be a national of countries receiving official development assistance from OECD's DAC.
SEE ALSO: The Skoll Scholarship for MBA Studies 2024 at University of Oxford
Application Procedure for Reach Oxford Scholarships 2024 at University of Oxford in UK (How to apply);
Apply for admission to an eligible course at the University of Oxford first.
Apply for an undergraduate course through UCAS and secure a place.
Once offered admission, complete the Undergraduate scholarship application form by the deadline.
Application Deadline: Not specific
For more information visit the official website