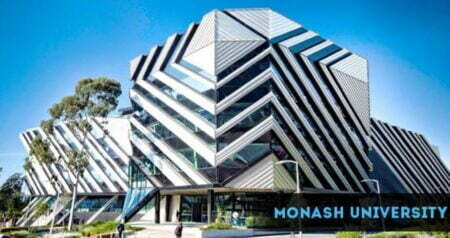 Research Training Stipend Scholarships 2023 at Monash University
Are you a driven and ambitious individual with a passion for research? Do you dream of pursuing a Master's or PhD degree at a world-renowned university and making groundbreaking discoveries in your field? If so, then the Research Training Stipend Scholarships 2023 at Monash University in Australia is the opportunity you've been waiting for!
This prestigious scholarship program offers up to $33,000 in funding for domestic and international students who are enrolled in a Research Doctorate or Research Master's degree and PhD program at Monash University. With this financial support, you'll be able to focus on your studies and research without having to worry about the burden of financial stress. In addition to the generous stipend, the scholarship also provides a relocation allowance and tuition scholarships that can be bundled with the stipend for international students. And if you're a domestic student, you'll automatically be provided with an RTP Fees Offset, which covers the cost of your tuition fees for the duration of your program.
But the benefits of this scholarship go beyond just financial support. As a recipient of the Research Training Stipend Scholarship, you'll become part of a vibrant and supportive research community at Monash University. You'll have access to world-class research facilities, cutting-edge technology, and expert supervision from leading academics in your field. And you'll be able to collaborate with other talented researchers from around the world, forming lifelong connections and building a global network of peers. So if you're ready to take your research to the next level and make your mark on the world, apply for the Research Training Stipend Scholarship at Monash University today! It's your chance to turn your dreams into reality and make a real difference in your field.
SEE ALSO: London School Of Economics & Political Science JournalismAI Fellowship 2023
Monash University is a public research university located in Melbourne, Australia. It was founded in 1958 and named after Sir John Monash, an Australian military commander, and engineer. The university was initially established as a response to the increasing demand for higher education in post-war Australia. The University has since grown to become one of Australia's largest universities, with a reputation for excellence in teaching and research. It has four campuses located across Melbourne and one in Malaysia, offering a wide range of undergraduate and postgraduate programs across a variety of disciplines. Over the years, Monash University has been recognized for its contributions to research, innovation, and social impact. It has produced a number of notable alumni, including four Nobel laureates, politicians, business leaders, and prominent academics. Today, Monash University continues to play a leading role in shaping the future of education and research in Australia and beyond.
Scholarship Summary:
Scholarship Sponsor(s): The Research Training Stipend Scholarships
Host Institution(s): Monash University, Australia
Scholarship Worth: Up to $33,000
Number of Awards: Varies
Nationality: Domestic & International Students
Requirements and eligibility criteria for Research Training Stipend Scholarships 2023 at Monash University:
SEE ALSO: Transilvania Academica Scholarship 2023 at Transilvania University
Application Procedure for Research Training Stipend Scholarships 2023 at Monash University (How to apply);
Interested applicant who wants to apply for Research Training Stipend Scholarships 2023 at Monash University, are required to enroll in the Ph.D. and research master's degrees at the University.
Application Deadline:
International students August 31, 2023.
Domestic students October 31, 2023.
For more information visit the official website