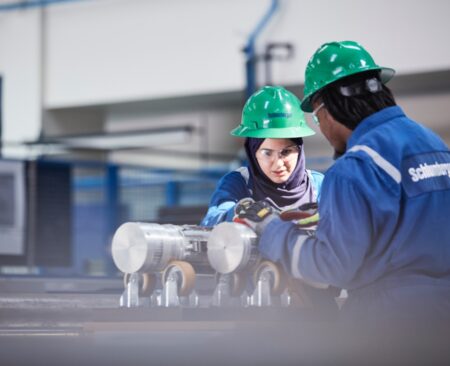 Schlumberger Technology Internships 2023
The Schlumberger Technology internships offer a valuable opportunity for eligible applicants to enhance their career development by gaining practical skills and experience. This opportunity is open to individuals who have either completed an undergraduate degree or are currently enrolled in a Postgraduate program. Applicants with a background in engineering applied science, manufacturing, or supply chain are encouraged to apply and take advantage of this internship opportunity.
An internship provides you with the opportunity to gain insight into the company's operations and assess if its culture aligns with your preferences. It also allows Postgraduate students to showcase their skills and demonstrate the right attitude for success within the organization. These internships are paid positions and can vary in duration, ranging from a few months to a full year. They offer you the chance to apply the knowledge and skills you have acquired in university to real-world projects.
During the internships, participants will have the opportunity to tackle actual industry problems and seek practical solutions, all while receiving guidance from a team of experienced professionals. This experience offers a valuable glimpse into the world of science, data, engineering, and beyond, which not only propels Schlumberger forward but also pushes the limits of what can be achieved in the industry. The available technology internships cover areas such as digital technology, engineering, and manufacturing.
SEE ALSO: Erasmus Mundus Scholarship Programme 2023
Scholarship Summary:
Scholarship Sponsor(s): Schlumberger
Host Institution(s): Graduate Internship
Scholarship Worth: Various
Number of Awards: Not specified
Study Level: Recent Graduates, Postgraduate
Nationality: Any Nationality
Requirements and eligibility criteria for Schlumberger Technology Internships 2023:
Hold a bachelor's degree or be currently enrolled in a master's or PhD program.
Possess a degree in one of the following fields:
Engineering
Applied Science
Manufacturing
Supply Chain.
SEE ALSO: International Students Scholarships 2023 at University of Cambridge
Application Procedure for Schlumberger Technology Internships 2023 (How to apply);
Interested applicant who wants to apply for Schlumberger Technology Internships 2023, should follow the step;
Education: You should have completed at least three years of an undergraduate degree program. Alternatively, you can be currently enrolled in a Master's or PhD program.
Qualifications: Please carefully review the qualifications section and ensure that you meet the minimum criteria stated. Only candidates who meet these requirements will be considered for the opportunity.
By submitting your information, you allow the company to match you with potential future career opportunities based on your qualifications.
Application Deadline: Varies
For more information visit the official website