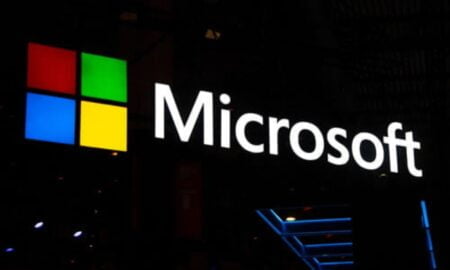 Microsoft Account Management 2023 Internship for Young Graduates
Looking to jumpstart your career with a world-renowned tech company? Microsoft is currently seeking driven and talented young students for Account Management Internship. This is an incredible opportunity to gain valuable experience and knowledge while working alongside industry experts and growing your professional network. Don't miss out on this unique opportunity to join the Microsoft team and take your career to the next level. Apply now and let's shape the future of technology together!
This internship is designed for Undergraduates, Bachelor's degrees, and recent graduates who wish to engage in skill development. As an intern, you will have the chance to develop your skills in account management, while also learning about the latest trends and technologies in the field. We are committed to investing in our interns' growth and development, and we are confident that this experience will set you on the path to achieving your future goals. As a selected intern at Microsoft, you won't be doing meaningless busy work. Instead, you'll be tackling real-world projects alongside global teams and enjoying the process. You'll have the freedom to foster connections, delve into your interests, and attain your objectives. This is your opportunity to transform your concepts and proposals into reality by contributing to innovative technology.
As a Microsoft intern in Account Management, you will be responsible for building connections with executives and decision-makers in assigned accounts to establish trust, understand their industry and priorities, and develop value-proposition presentations and specialized business plans that drive business outcomes. You will also engage with internal and external stakeholders on business planning and set strategic priorities for assigned accounts. This role provides a great opportunity to learn and experience all aspects of client relationships, sales pursuits, and customer success. Ultimately, you will be a key connection point between Microsoft and our customers, helping them align their business transformation agendas with digital solutions to optimize operations and shift their business models.
SEE ALSO: Presidents Scholarship 2023 for World Leaders at University of Winnipeg
Internship Summary:
Internship Sponsor(s): Microsoft
Internship Location: Johannesburg, Gauteng, South Africa
Number of Awards: Several
Study Level: Undergraduate & Bachelor Degree
Nationality: All Nationalities
Requirements and eligibility criteria for Microsoft Account Management 2023 Internship for Young Graduates:
Applicants Currently pursuing or have completed a Bachelor's degree in the last 6 months in Information Technology, Sales, Marketing, Computer Science, Business Operations, Business
Administration or related field.
Strong desire and business acumen for consultative solution selling.
Exceptional negotiation, customer service, and interpersonal skills.
Excellent verbal and written communication, analytical, and presentation skills.
SA Citizens preferred.
SEE ALSO: Dr Guangwei Ouyang Education Entrance Scholarships 2023 at Douglas College
Application Procedure for Microsoft Account Management 2023 Internship for Young Graduates (How to apply);
An interested applicant who wants to apply for Microsoft Account Management 2023 Internship for Young Graduates, should apply online via signing up to Microsoft Career Page.
Visit  our Careers FAQ Page to learn more about the interview process and answers to commonly asked questions.
Application Deadline: Not specific
For more information visit the official website