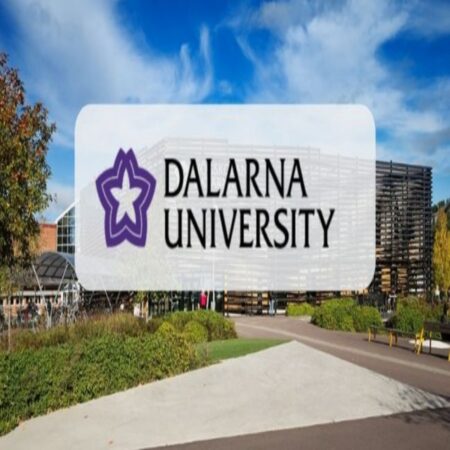 Postgraduate Scholarships 2024 at Dalarna University in Sweden
Every year, Dalarna University in Sweden provides postgraduate scholarships to exceptional international master's students who pay tuition fees. These scholarships recognize outstanding academic achievements and are available to new students.
The scholarships for postgraduate students at Dalarna University in Sweden directly reduce your tuition fees by up to 50%. If you're considering studying in Sweden, don't miss the chance to apply for these scholarships. Make sure to submit your application before the scholarship deadline.
Dalarna University, founded in 1977 with roots dating back to the 1970s, is a dynamic institution in Sweden. Originally established to offer higher education to the local community, it has since expanded significantly. The university provides a diverse range of academic programs, conducts notable research in fields like energy technology and sustainable development, and actively promotes internationalization through partnerships and collaborations. With campuses in Borlänge and Falun, Dalarna University boasts modern facilities and plays a pivotal role in the educational and research landscape, emphasizing sustainability and addressing global challenges.
SEE ALSO: Global Masters Scholarships 2024 for non EU/EEA Students at Karolinska Institutet
Scholarship Summary:
Scholarship Sponsor(s): Dalarna University, Sweden
Host Institution(s): Dalarna University, Sweden
Scholarship Worth: Up to 50% tuition fees reduction
Number of Awards: Not specified
Study Level: Postgraduate
Nationality: International students.
Requirements and eligibility criteria for Postgraduate Scholarships 2024 at Dalarna University in Sweden:
Hold a relevant bachelor's degree from a recognized institution.
Enroll as an international master's fee-paying student in a full-time postgraduate program at the University.
Demonstrate strong academic and leadership skills.
Commit to adhering to the university's student conduct rules and regulations.
SEE ALSO: US South Pacific Scholarship Program 2024 Fully Funded
Application Procedure for Postgraduate Scholarships 2024 at Dalarna University in Sweden (How to apply);
To apply for the Dalarna University Postgraduate Scholarships, you'll need to complete a few steps:
Fill out the online scholarship application (only available during the application period).
Prepare your CV/résumé and upload it to your University Admissions account.
Create a video, no longer than 60 seconds, where you explain why you deserve a scholarship from Dalarna University.
Upload the video to a website or cloud storage so the scholarship committee can view it. Make sure to include the video link in your scholarship application.
The video link you provide in your application should be the only means for the scholarship committee to access your video.
Application Deadline: September 30 or March 1
For more information visit the official website