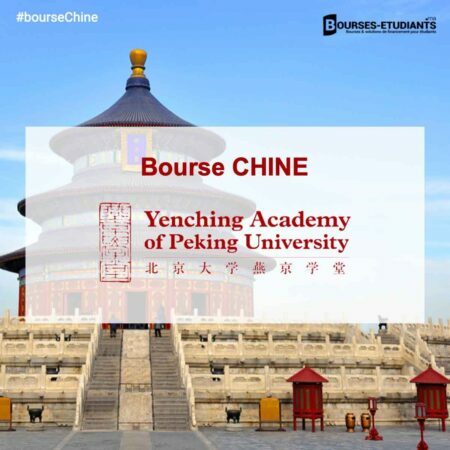 Yenching Academy Scholarship 2023 at Peking University, China
Peking University is willing to accept qualified and interested candidates who wish to further their academic path into their prestigious university in China for their 2023 to 2024 Yenching Academy Scholarship programme.
The scholarship scheme is opened for both Domestic and international students who are currently pursing their Masters Degree as well as their PhD. The program is a fully funded one meaning that no tuition fee is required from successful applicants. The award will cover other benefits like airfare, housing and other expenses.
The Yenching Academy offers admission to the interested applicants on different fields and disciplines ranging from humanities to social sciences. These courses offered cuts across diverse research areas.
SEE ALSO: 2023 Yenching Academy Fellowships for International Students in China
Scholarship Summary:
Scholarship Sponsor(s): Yenching Academy, Peking University, China
Scholarship Type: Fully funded Scholarships
Host Institution(s): Yenching Academy of Peking University, China
Scholarship Worth: Tuition fee and accommodation, and living costs
Number of Awards: Several
Nationality: Domestic & International Students
Requirements and eligibility criteria for the 2023 Yenching Academy Scholarship:
Interested applicants seeking for Yenching Academy Scholarship 2022 in China, candidates must meet the following requirements:
Be a domestic or an international student.
Minimum of a Bachelor's degree in any field or currently enrolled in a degree program awarded no later than August 31, 2022;
An outstanding academic record;
Strong interest in interdisciplinary study of China;
A record of extracurricular achievement, community engagement, social responsibility, and leadership potential;
English proficiency.
Scholarship Benefits:
Tuition fee
Round trip airfare to Beijing
Accommodation, and
Living costs on the Peking University campus.
SEE ALSO: International Scholarships 2023 at Emory University in USA
Application Procedure for the Yenching Academy Scholarship 2023 (How to apply):
Interested applicants who meets the above requirements and eligibility criteria for this opportunity are expected to submit their application using the Online Application Portal on or before the deadline and must provide all supporting documents.
Required Documents:
Completed online application form;
Personal statement (750 words or less);
Statement of Research Interest (maximum 1500 words, excluding citations);
Curriculum Vitae;
Official transcript(s);
Diploma(s) or Certificate(s) of Enrolment;
Two academic letters of recommendation;
English requirements and minimum scores: IELTS (Academic): Overall 7.0, TOEFL (iBT): Overall 100, Cambridge English Scale (Advanced): Overall 185, CET 6: Overall 600, TEM 4.
Application Deadline: January 31, 2023
For more information about this opportunity, Visit the Official Website.