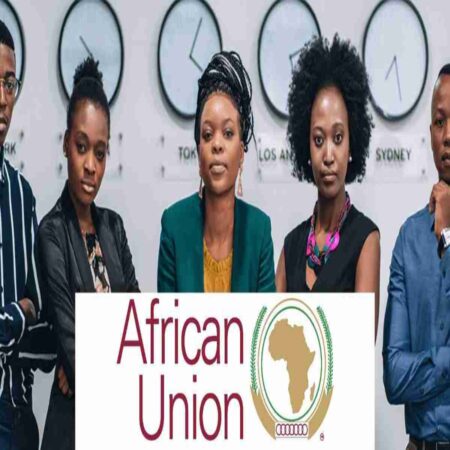 African Union Internship Program 2023/24 for African Students
The African Union, under the African Continental Free Trade Area (AfCFTA), extends an Internship Program to African students well-versed in IT, Digital Application, and Digital Policy. This program allows interns to acquire hands-on experience and international exposure.
The AfCFTA Secretariat Internship Program in Ghana offers participants valuable exposure and practical experience in relevant fields within a diverse, international setting. The primary objective is to empower successful Undergraduate candidates to enhance their analytical and technical abilities on a global stage.
SEE ALSO: Funza Lushaka Bursary Scheme for South Africans 2024
Internship Summary:
Internship Sponsor(s): African Union
Internship Location: Ghana
Internship Duration: 3 months
Number of Awards: Several
Study Level: Undergraduates
Nationality: African Students
Requirements and eligibility criteria for African Union Internship Program 2023/24 for African Students:
Must be nationals of an African Union Member State residing in Ghana.
Should be final-year students enrolled full-time in accredited degree programs related to IT, Digital Application, Digital Policy, or similar fields at recognized higher education institutions, whether public or private.
Available for a minimum of three months during the internship.
Proficiency in at least one AU Official working language (French, English, Portuguese, Arabic, Kiswahili, or Spanish), and fluency in additional AU languages is a plus.
Strong quantitative and IT skills (tests will be conducted).
Proficient in ICT and familiar with Microsoft Office software.
Capable and willing to work in a diverse, international team environment.
Committed to upholding the values and rules of the institution throughout the program.
Female candidates are strongly encouraged to apply.
SEE ALSO: FCMB Flexxtern 7.0 Internship Program 2023 for Young Graduates
Application Procedure for African Union Internship Program 2023/24 for African Students (How to apply);
To apply for the AfCFTA Secretariat Internship Program, follow these steps:
Register online if you're a first-time user.
Log in to the online registration system.
Prepare the required documents:
A motivation letter
Copy of your valid passport or ID card
Another letter of motivation
Current CV
Proof of enrolment, preferably a letter from your university
Submit your application online.
Once you've submitted your application, you'll receive an email confirmation that it has been received.
Application Deadline: October 31, 2023
For more information visit the official website