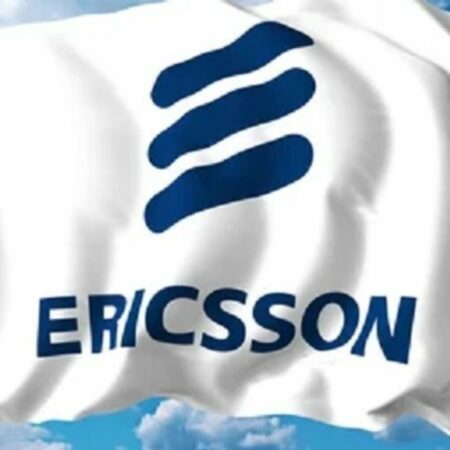 Ericsson Nigeria Graduate Programme 2023 Application
The Ericsson Nigeria graduate programme 2023 application is now open and are willing to accept young and highly intellectual graduates who are willing to join their ongoing recruitment exercise. The programme will train the prospective interns before they now become fully employed.
The internship opens doors of opportunities to many graduates with little or no source of income and empowering them to be at their best, and also contributing their own little quota to the growth of the economy as well as shaping the future of technology.
SEE ALSO: 2022/2023 Airtel Young Leadership Program
Internship summary:
Company/Organisation(s): Ericsson
Program Type: Graduate Programme
Program Location: Nigeria
Available Slot: Several
Basic Qualifications: First degree
Nationality: Nigerians
Requirements and eligibility Criteria for the Ericsson Nigeria Graduate Programme 2023:
Bachelor's degree in engineering, business, finance or economics
Candidate should not have more than 1-year work experience
Candidates should have completed their National Service (NYSC) program
Knowledge, Skills and Competencies in Related Area
Mindset to learn, grow and challenge the norms
Good at solving complex problems
Enjoys and gets excited by creating value of customers
Understand customer and market insight
Good communication and social skills
Ability to learn Ericsson Portfolio.
Proficiency in Microsoft office
Program Benefits:
12 months (plus) graduate program – we offer you a great training program before you move into an experienced job
Explore your passion for innovation and your desire to join a leader. You'll enjoy an open, high-performance culture that encourages idea generation and thought exploration
Working in an international environment with
colleagues from all over the world.
Continuous training on the job, in classrooms and via e-learning.
A mentor and buddy program.
An opportunity to work for the Global leader in the Telecommunications industry.
On-the-job training and mentorship programs provided by senior specialists in the industry
SEE ALSO: Upstream Graduate Internship Programme 2022/2023 by ExxonMobil
Application Procedures for the Ericsson Nigeria Graduate Programme 2023 (How to Apply):
Interested applicants who meet the above requirements and eligibility criteria are expected to submit their application using the online application portal on ore before the deadline, and must provide supporting documents when needed.
Application Deadline: Not specified
For more information about this opportunity, visit the Official Website.