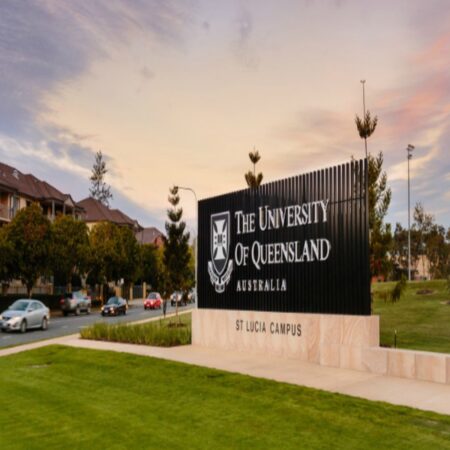 International Science Scholarships 2023 at University of Queensland
The University of Queensland is currently accepting applications for the International Science Scholarships 2023. These scholarships are offered annually to international students who demonstrate outstanding academic achievements and financial need.
This exciting opportunity is open to both undergraduate and postgraduate students who have a strong desire to study at a prestigious university in Australia. The scholarship provides generous funding of $5,000 to the chosen recipient. If you are a talented student with a passion for the sciences and dream of pursuing your education in Australia without any financial burden, this scholarship is the perfect chance to turn your educational aspirations into reality.
The University of Queensland (UQ) is a prestigious Australian public research university established in 1909. With a strong focus on academic excellence and research, UQ has become one of Australia's leading universities. It offers a wide range of undergraduate and postgraduate programs across various disciplines and has a diverse and vibrant community of students and faculty. UQ is known for its commitment to innovation, entrepreneurship, and collaboration, leading to groundbreaking research and notable alumni achievements. Today, UQ continues to uphold its reputation as a top institution, shaping future leaders and making a positive impact on society.
SEE ALSO: 2023 Government of Canada Postdoctoral Research Scholarship Program
Scholarship Summary:
Scholarship Sponsor(s): University of Queensland
Host Institution(s): University of Queensland, Australia
Scholarship Worth: $5,000
Number of Awards: May vary
Study Level: Undergraduate and Postgraduate
Nationality: International Students
Requirements and eligibility criteria for International Science Scholarships 2023 at University of Queensland:
You must be an international student.
You must be enrolled full-time at the University of Queensland (UQ).
You must be starting your first semester at UQ.
You must be enrolled in a UQ Faculty of Science program with a minimum duration of one year. Please refer to the terms and conditions for a complete list of eligible programs.
You must have fulfilled the requirements of your offer by the scholarship's closing date. It is not necessary to accept your full offer by the scholarship application deadline.
You should have a strong academic record in your previous studies.
Please note that the list of eligible programs is not limited to the ones mentioned above. Additional programs from the Faculty of Science may also be considered.
Undergraduate Programs:
Advanced Science (Hons)
Agribusiness
Agricultural Science (Hons)
Biomedical Science
Biotechnology (Hons)
Environmental Management (Hons)
Environmental Science (Hons)
Equine Science
Mathematics
Occupational Health & Safety Science (Hons)
Regional and Town Planning
Science
Sustainable Agriculture
Veterinary Science (Hons)
Veterinary Technology
Wildlife Science
Postgraduate (Masters) Programs:
Agribusiness
Agricultural Science
Animal Science
Bioinformatics
Biotechnology
Conservation Biology
Conservation Science
Environmental Management
Financial Mathematics
Food Science and Technology
Geographic Information Science
Magnetic Resonance Technology
Mineral Resources
Molecular Biology
Molecular Imaging Technology
Occupational Health and Safety Science
Quantum Technology
Science
Urban and Regional Planning
Veterinary Science
SEE ALSO: Deloitte Graduate Academy Digital Programme 2023
Application Procedure for International Science Scholarships 2023 at University of Queensland (How to apply);
Interested applicant who wants to apply for International Science Scholarships 2023 at the University of Queensland, visit the official webpage for detailed information and access the application link provided.
Application Deadline: June 26, 2023
For more information visit the official website